Our entire staff really does embody our office philosophy. We know that educating patients, and making them feel heard, understood, and at ease in every interaction is vital to maintaining and improving their oral health! — Dr. Keeton
---
Our Hygienists
Our hygiene department is excited and ready to be an integral part of each patient's oral health. The hygienists are passionate about educating patients and ensuring each understands why a procedure is done and how to maintain their oral health at home. Our hygienists make sure each patient is comfortable in the chair and will happily do everything possible to keep a smile on our patients' faces!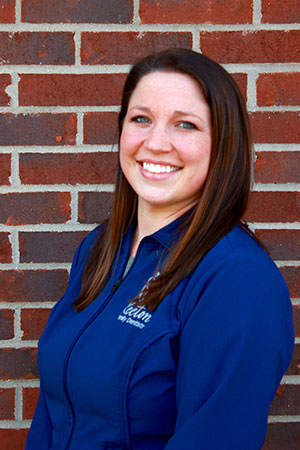 Bethany
I enjoy getting to know our patients and giving them a healthy smile!
When I'm not helping people strengthen and maintain their oral health, I am usually with my family. My husband Ben and I married in 2016. We have two kids, Madelynn and Chase, and a dog named Max. We love going up north and spending time with our family and friends.
---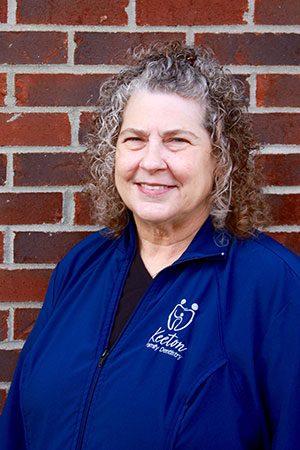 Sharon
Our patients are some of the most amazing people. I am happy to help each develop and keep their healthiest smile! Dr. Keeton does great dentistry and his dedication is shared by everyone on our team. We enjoy working side-by-side to provide the best dentistry!
Outside the office, I treasure time with my amazing daughter. I also enjoy quilting, quilting, and more quilting! When I'm not quilting, I enjoy wool appliqué with embroidery and like to do jigsaw puzzles, too.
---
Our Dental Assistants
Our assistants are the backbone of our office: They make sure each patient is comfortable, ready, and understands the procedure we'll be doing. They answer questions, provide education and support, and truly share an interest in each patient's overall health and life. Our assistants are always warm, smiling, and attentive to our patients' needs!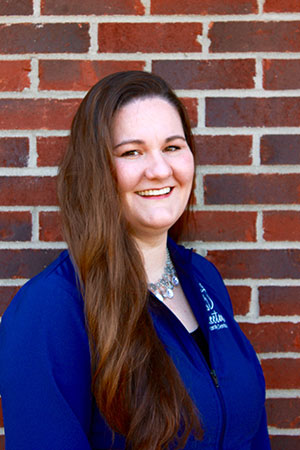 Angela
It doesn't feel like work when you love what you do and work alongside people you care about! Dr. Keeton is very knowledgeable and patient, our staff is genuinely kind, caring, and helpful, and our patients are the best people in the world!
Outside of work, I enjoy time with my family, whether camping and kayaking or visiting Disney World. My personal hobby is crafting with my Cricut machine and sewing. I have been a volunteer with the Livingston County Toys for Tots through the Marine Corps for 20 years. I also enjoy volunteering for various community events downtown!
---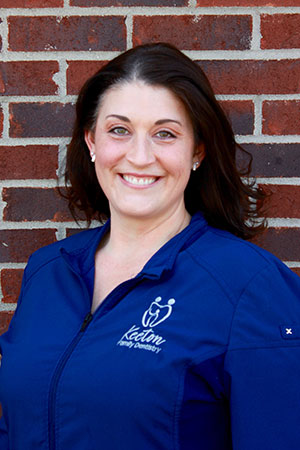 Jenni
I love everything about my job: the fast pace, mingling with patients all day, my close-knit group of coworkers, educating people, creativity, and critical thinking! Dr. Keeton is a really great dentist who does beautiful dentistry in a conservative manner. And the Keeton Family Dentistry team is second to none. Everyone is fun, inviting, experienced, and loves helping our patients!
Family keeps me busy in my free time. My long-term boyfriend, Bob, and I have three amazing children: Sean, Brody, and Miliana. We love to head up north to hit the ORV trails and travel whenever we can. I enjoy horticulture, gardening, refurbishing things, and spending time with my awesome family!
---
Administration
Our front office staff keeps the office up and running. They are personable and ready to do all they can to accommodate the individual needs of patients. They go the extra mile, from greeting everyone with warm smiles to ensuring patients leave feeling proud and happy with their completed work. Our front office team members are glad to answer questions to the best of their ability and, if for some reason they don't know the answer, they will find it!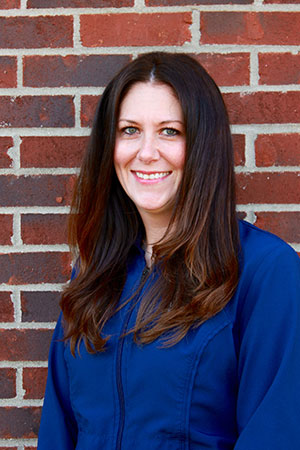 Megan
Our patients are incredible and I absolutely love developing relationships with them. It is important we have a trusting rapport, since we review insurance, financials, and treatment planning while advocating overall wellness. Keeton Family Dentistry is a fun group: we all work so well together and everyone has each others' backs. We are always laughing and keep our patients laughing along with us!
Family activities keep me on the go outside of work. My husband Mike and I have four beautiful children: three daughters and a son. We love watching them participate in their sporting activities and are often found cheering for them and their teams from the sidelines. Our family also has two dogs, a Black Lab and a Bernedoodle, that we absolutely love. When we can get away, I enjoy spending day on the lake or taking family trips in our camper.
---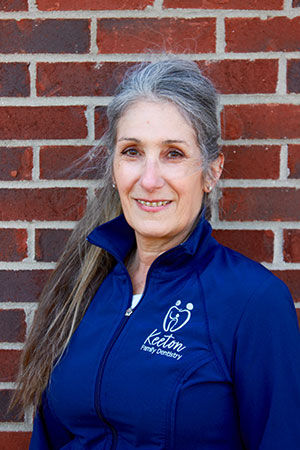 Sandra
I treasure my coworkers and the great patients in Livingston County. Everyone at Keeton Family Dentistry works as a team, helping each other provide quality care and experiences for our patients!
I have been married for over 20 years and have two beautiful boys. We are involved in our local church and love camping with friends and family, fishing, and vacationing. I also enjoy crafting.
---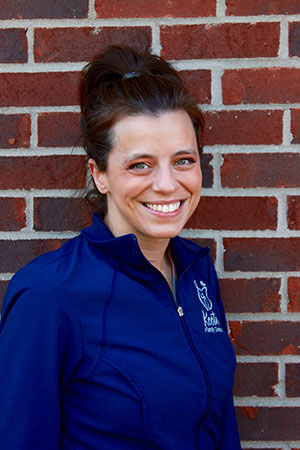 Miranda
I love seeing our patients transform their smiles, and gaining oral health and confidence! We have an incredible family atmosphere at our office. Our staff is talented and caring, and Dr. Keeton does impeccable work. I love that I can stand by my doctor and coworkers with confidence, knowing that our patients are in excellent hands!
In addition to being part of Keeton Family Dentistry, I am working toward my associate's degree in business at Washtenaw Community College. I'm also engaged and planning a wedding for July 2021. My fiancé and I own a house in downtown Brighton. We don't have kids yet, but definitely plan to start a family once we are married. However, we do have our beloved Pomeranian, Remington, who is our entire world.